Onam Sadya Recipe
'Thoran' is prepared with crushed coconut and chillis. It can be prepared with any vegetable such as carrot, cabbage, green and french beans, bitter gourd etc. The vegetables are grated or finely chopped or shredded. It is sauted with coconut mixture and is cooked covered so that the vegetable cooks in its own juice.
Thoran is another important element in Kerala Sadya. Usually a thoran made of carrot/cabbage/combination of both is served. But here I present to you the one with Amaranth Leaves- a favorite of P's and mine. Amaranthus is also an excellent source of vitamins, minerals, and antioxitants. Serve hot with steamed rice and accompaniments.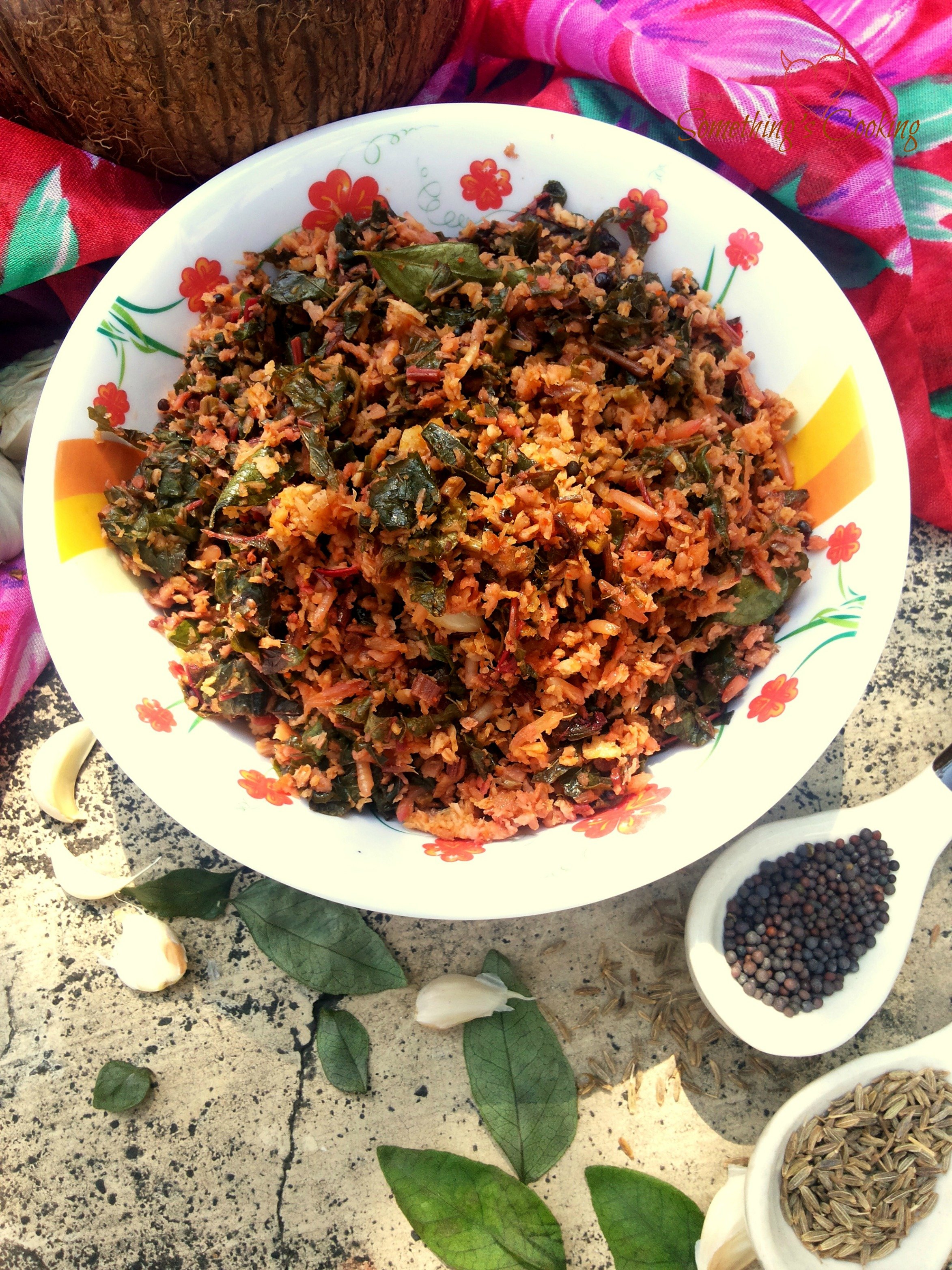 Ingredients:
Amaranth leaves- 2 bunches, stems and leaves chopped separately and finely
Oil- 2 tsp
Mustard- 1 tsp
Basmati rice or any long rice- a handful
Salt- ½ tsp
Curry leaves- few
Red chilies- 2
Grated coconut- ½ cup
Chili powder- 1 tsp
Cumin powder- 1 tsp
Garlic cloves- 4, mashed
Method:
Finely chop the amaranth leaves and tender stems. Keep aside.
In a pan, add oil and when hot, the mustard seeds and chilies.
When it splutters, add rice and saute till light brown. Add the chopped stems, curry leaves and salt and saute well. Cover and cook in low heat for 5 mins.
Mash the grated coconut with your hand and add to the pan. Add chili powder, cumin powder and garlic. Saute.
Add the chopped leaves, a little more salt. Mix well and cook covered in low heat until the mixture has turned dried and cooked.
Chef says:
Actually it is Mamma who says to cook the stems and leaves separate as the stem takes a little longer to cook properly.
Use only the tender stem and discard the thick ones.
The addition of raw rice to the oil makes it more flavorful.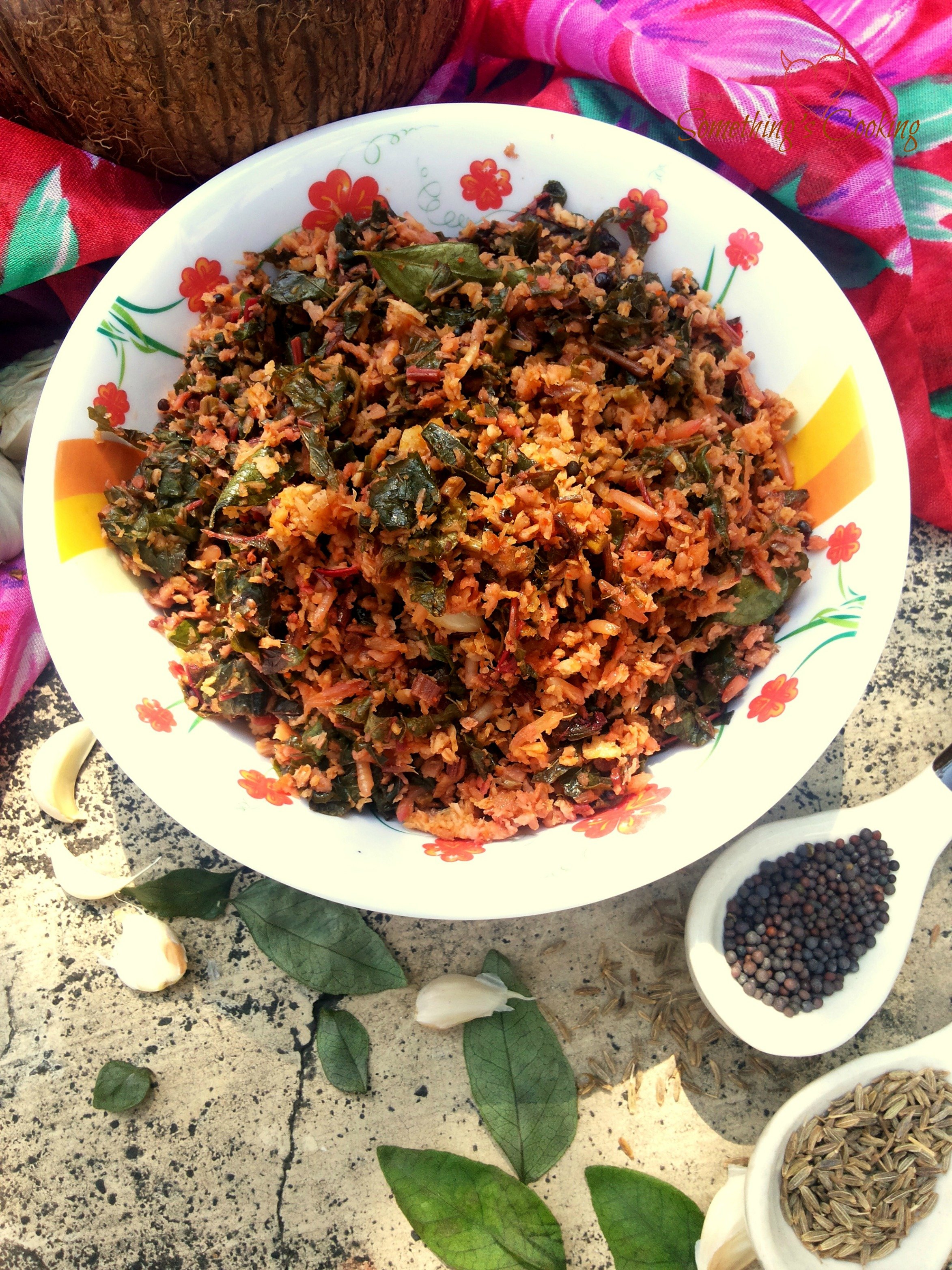 Try it, to love it 🙂