I'm here to bust the myth that Indian cooking is hard and difficult to master. There are so many spices, lentils, and herbs that can confuse a beginner. But just like you learn any new skill or language, you'll have to know the basics first.
Contrary to popular belief, Indian food is not just about curry. Indian food is diverse and delicious and the cuisine is not limited to vegetarians. Ever heard of the world-famous Butter Chicken, Tandoori Chicken, Amritsari Fish, or Beef Roast?
Our food is influenced by our invaders for sure - Arabs, Mughals, British alike. But we always serve our food with a smile on our face and love in our hearts.
So, without making everything so overwhelming, I'll try to explain the basics of Indian cooking in detail.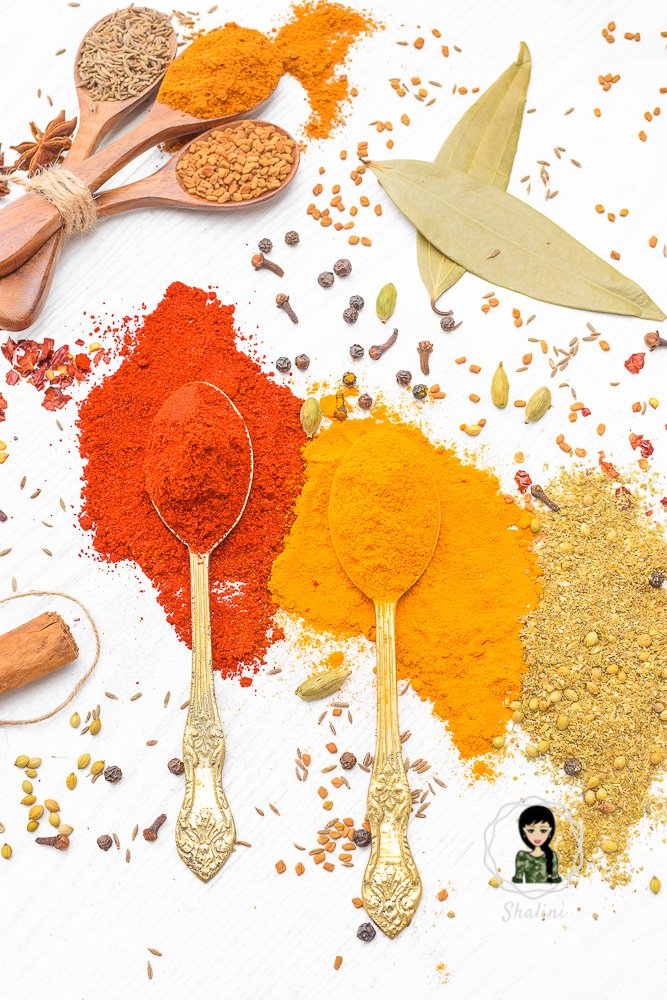 A Beginner's Guide to Indian Cooking
Indian cooking has evolved over the years. For example, I may choose not go about pounding the spices on a mortar and pestle and prefer a spice grinder or blender. So, our cooking methods may differ but the authenticity and flavor remains intact.
I've already shared hundreds of Indian recipes on this blog including appetizers, beverages, curries, chutneys, and desserts - all tried and tested in my kitchen. But I realize now that not all are accustomed to Indian cooking and that it is imperative to share the basics and essentials.
Must-Haves in an Indian Kitchen
Part 1: Know Your Spices