Jump to recipe
Made with one of our favorite seasonal fruits, Chakka Appam has the goodness of ripe jackfruit, jaggery, and coconut. A must have on your visit to Kerala, for sure.
When the whole country awaits mangoes in summer, we, Malayalees relish our jackfruits! Yes, some varieties of jackfruits even beat the sweetness of honey. I am glad that I came home this month for I'm getting to devour all these yummilicious fruits.
There are so many different varieties of dishes, including savory and sweet, that we make out of jackfruit. When compared to Kethal ki Sabji from the Northern parts of the country, these are too good to be true. Yes, I am biased that way for I know how delicious the food made from jackfruit can be.
Just like Banana Fritters, Chakka Appam is one of the popular tea-time snacks in Kerala. Made with ripe jackfruit, jaggery, grated coconut, and rice flour, these steamed jackfruit cakes are definitely a delicacy that should be relished on your trip to Kerala in summers.
Chakka Appam itself can be made in different ways. You first make a dough out of pureed ripe jackfruit, jaggery, grated coconut, and rice flour. A small portion of this dough is kept on a piece of banana leaf and flattened with the palm of your hand and is wrapped and steamed. Instead of banana leaf, you can also use the Indian Bay Leaf or Vazhanayila (in Malayalam). I tried my best to get hold of a few leaves but couldn't manage yet (I guess, I will get it tomorrow; if so, I shall click more pics and upload the Vazhanayila Chakka Appam too).
Also known as Kumbilappam, if you choose to make this in bay leaves, it shall infuse the richness of bay leaves as well to the appam.
Recipe for Chakka Appam:
Jackfruit Appam | Chakka Appam
Ingredients
500gms fresh ripe jackfruit
1 cup Jaggery, grated
3/4 cup Coconut, grated
1/2 cup Rice flour
1/2 tsp Cardamom powder
Salt, to taste
Banana leaves, to wrap
Water, for steaming
Instructions
Make a puree of the jackfruits.
To the same puree in a blender, add grated coconut, jaggery and cardamon powder. Puree again.
Remove to a bowl, add rice flour and salt.
Make a wet dough. Neither will it be too liquidy nor will it be like roti dough.
Place a piece of the cleaned banana leaf and brush with a little ghee.
Keep a small portion of the dough on it.
Press with the palm of your hand and spread.
Fold/wrap the leaf and steam both sides for about 15 minutes.
Serve hot with evening tea.
That's all for now!
Have you tried Chakka Appam?
I hope you'll drop by tomorrow too.

My theme for the A to Z Challenge this year is '26 Kerala Dishes that have my heart', where I would share a multitude of vegetarian and non-vegetarian dishes from the Spice Capital of the World- Kerala!


Don't miss out on any new updates. Subscribe to my blog (find the subscription box on top).
Share and connect with me on social media.

Instagram | Twitter | Facebook | Pinterest
XOXO,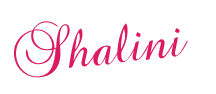 P. S: Do you want to treat yourself with some great book recommendations this Spring? Head over to my lifestyle blog where I would be sharing 26 books, authors and fictional characters that I love, loathe and tolerate.
1,626 total views, 1 views today