Jump to recipe
Parippu Vada is a traditional evening snack of Kerala. It is crunchy on the outside and soft on the inside and is made with lentils and spices.
Ask me what my favorite 4 o'clock snack with tea is and I would definitely say Parippu Vada. Go to any teashop in Kerala in the evenings, you'd find these hot lentil fritters being served with tea.
As I type this, Mom and Dad are relishing the Parippu Vadas that I just made. Yup. Dad loved my version and he has proudly taken a few to send over to my Aunt who lives next door. "Don't make it too huge though", he instructs on his way out!
So, you can always make it smaller in size.
Additional tip: Make way more small roundels to serve as a cocktail appetizer too.
| Interested in learning how to make Uzhunnu Vada / Medu Vada?
So what exactly is Parippu Vada?
Parippu Vada is a form of fritters made with lentils, usually chana dal (Bengal Gram or Split Chickpea Lentils) and toor dal(Split Pigeon Peas). These lentils are first soaked for a few hours, ground coarsely, and then mixed with finely chopped onions, ginger, green chilies, and curry leaves. Small balls are made and flattened which are then deep-fried in oil.
Parippu vada, Chaaya (Sweet Milk Tea) and Poovan Pazham (Small ripe bananas) make for a perfect teatime snack.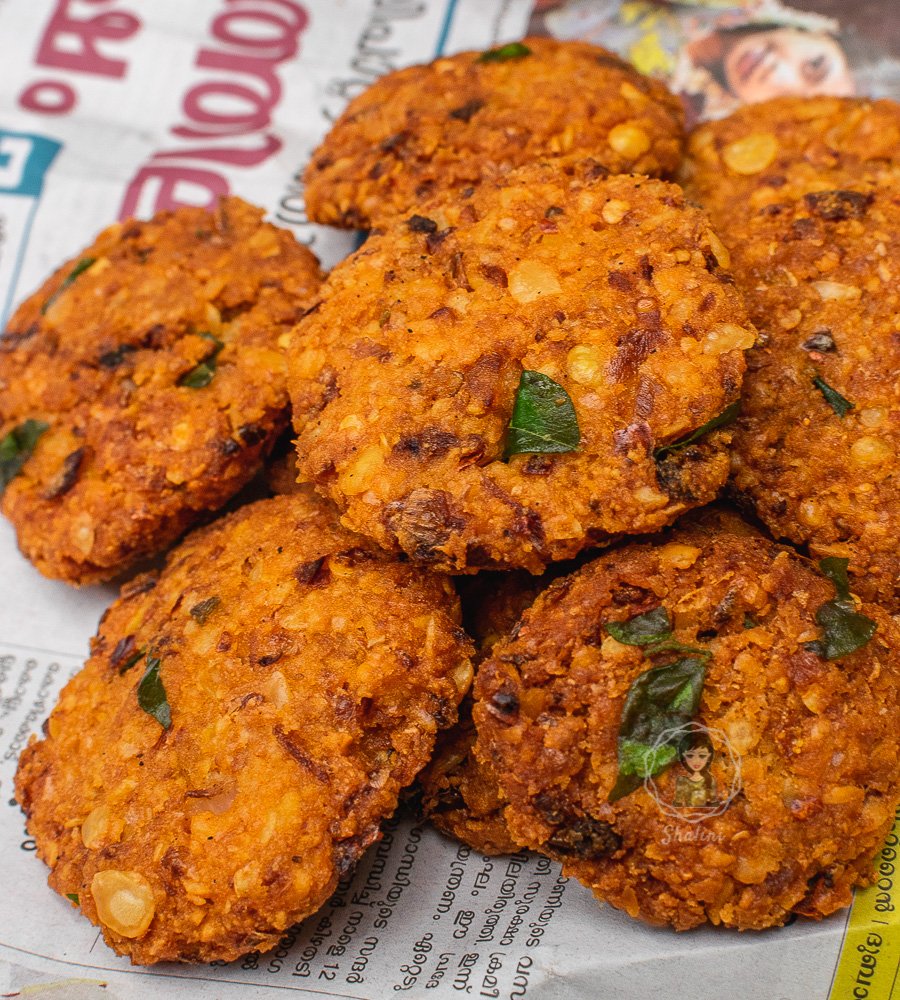 How to Make Kerala Parippu Vada
Parippu Vada is made with a combination of chana dal (split chickpeas/kadala parippu) and toor dal (split pigeon peas/sambar parippu). The lentils are first soaked for a couple of hours, washed and then strained for another 30 minutes.
It is then coarsely ground. I use the smallest container of a mixer grinder and "pulse" for a couple of seconds, to coarsely grind the dal in batches.
Finely chop shallots, green chilies, dry red chilies, ginger and curry leaves. Mix well.
Combine the coarsely ground lentil and the shallot mixture.
Take a lemon-sized portion of the mixture and flatten it between your palms. Slightly press the sides with your fingers so that remains bulgy in the center and curves outwards.
Fry in hot oil. You can either deep fry or shallow fry on both sides. Serve warm with evening chai.
Kerala Nadan Parippu Vada Recipe:
Parippu Vada | Kerala Lentil Fritters
Ingredients
3/4 cup Chana dal
1/2 cup Toor dal
10-12 Shallots
2-3 Green chilies
3-4 Dry Red chilies
1 tbsp Ginger
1/2 tsp Kashmiri Red chili powder (optional)
2-3 sprigs of Curry Leaves
Coconut oil, to fry
Salt, to taste
Instructions
Soak the lentils for a couple of hours.
Wash and strain and keep aside for another 30 minutes.
Finely chop and combine shallots, green chilies, dry red chilies, ginger, and curry leaves.
Coarsely grind the dal and mix it with the shallot mixture.
Heat oil for frying.
Add salt (and Kashmiri Chili powder) to the dal mixture and combine again.
Take a lemon-sized portion of it and flatten between your palms. Press the sides with your fingers to get the desired shape of Parippu Vada which is slightly bulgy at the center.
Fry in hot oil until golden brown
Remove and serve warm with evening tea.
Love the Recipe? Pin it!
That's all for now!
Have you had Kerala Parippu Vada? Let me know.
I hope you'll drop by tomorrow too.


Don't miss out on any new updates. Subscribe to my blog (find the subscription box on top).
Share and connect with me on social media.

Instagram | Twitter | Facebook | Pinterest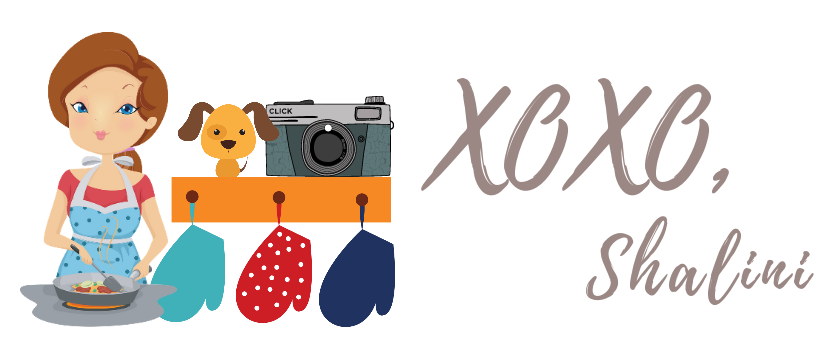 11,960 total views, 21 views today