Moroccan Rice with Chicken is a spicy, sumptuous one pot meal with an eclectic mix of spices. Who doesn't love one pot meals! It's not only for bachelors, but it is a life-saver for anyone who wants to whip up a quick meal.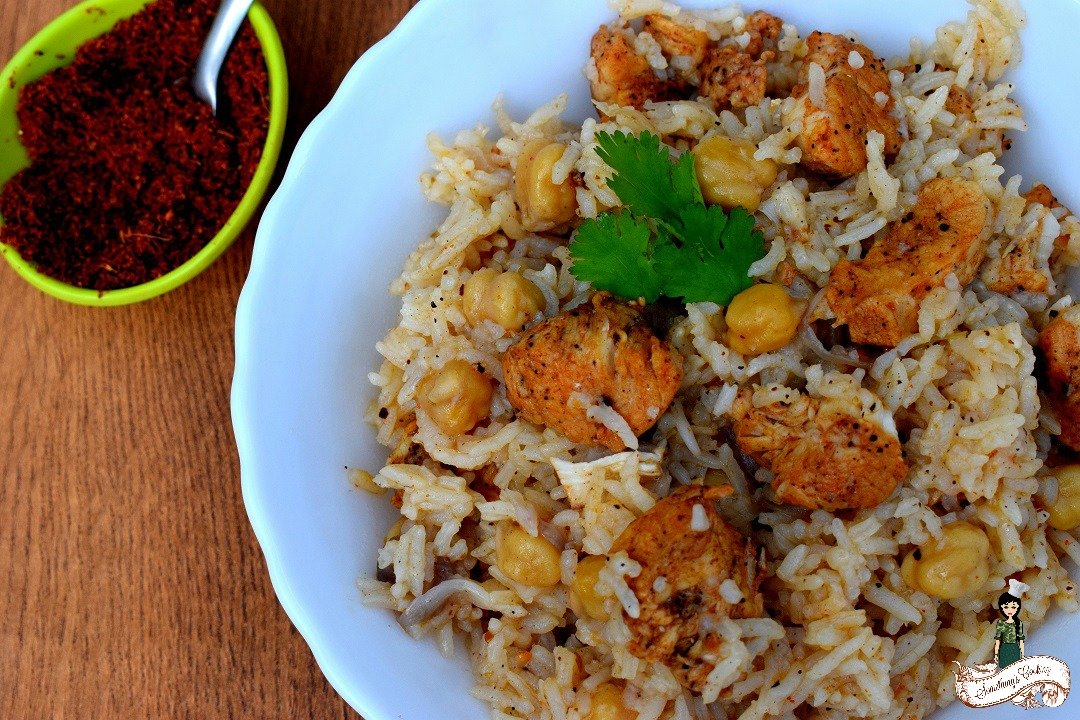 When I was asked by the one and only Archana's Kitchen team to contribute for their website, I was exhilarated. Among the list of dishes they chose for me, I chose this Moroccan food as I knew my readers would love to cook something with the everyday ingredients and also a cuisine which emphasizes on fresh ingredients and aromatic spice blends. You should definitely check out the page.
The recipe for Moroccan spice blend was shared in my previous post. You can use it to make this one-pot meal. It is also useful to roast vegetables and also marinate fish and meat.
The slow cooking method infuses the rich flavour of spices into the rice. Juicy chicken thighs are marinated in Moroccan Spice blend and is then cooked along with rice retaining its aroma and essence. Replace water with chicken broth for added flavor.
Moroccan food uses subtle spices and intriguing flavour combinations. One of the greatest cuisines of the world, it is big on flavour, aroma and spice. Serve this  Spicy Moroccan Rice With Chicken Recipe as a one pot dinner.
| | |
| --- | --- |
| | Saute sliced onion in butter until soft. |
|   | Add the Moroccan spice marinated chicken pieces and cook for a couple of minutes. |
|   | Toss uncooked rice into the pan. |
|   | Add chickpeas and chicken broth and cook until done |
| | |
| | |
| | |
Recipe for Spicy Moroccan Rice with Chicken:
[zrdn-recipe id="39"]
P.S: Was on vacation last month and hence couldn't post anything for you guys. Stay tuned as there are many announcements coming up.