One of the popular and healthiest breakfast foods, Gothambu Puttu is made with wheat flour and grated coconut. That's all it takes!
Of all the varieties of Puttu available in Kerala, my favorite is this humble Gothambu Puttu aka Wheat Puttu.
Usually served with curried black chickpeas, Puttu is also relished with ripe banana, beef or fish curry. Puttu and Appam are two Kerala dishes that are quite popular throughout the country. Staying in the Northern parts of India, I often get asked if I know to make these, especially our Olive Greens who love to relish traditional Kerala food any day.
Puttu Kutti
It is generally cooked in a puttu kutti vessel which has two sections. The lower part holds water used for steaming and the upper section (a cylindrical tube) holds the puttu — where the rice/wheat mixture is inserted in layers along with grated coconut. Perforated lids separate the sections to allow the steam to pass between them. This is then loaded atop the lower part which contains water. The puttu is done when the steam reaches and comes out of the top.
You can also load the cylindrical part atop a pressure cooker having water (where the whistle usually is) for the steam to enter the puttu mixture.
Once done, you remove the cylinder, push the perforated lid from behind to place on a plate. Gothambu Puttu is best consumed immediately.
So, here's the recipe for a healthy breakfast option for those (like my husband) who prefers his Mallu breakfast over Oats or Corn flakes any day!
Gothambu Puttu Recipe:
Print
Gothambu Puttu
---
Total Time:

20 minutes

Yield:

3

1

x
Description
One of the popular and healthiest breakfast foods, Gothambu Puttu is made with wheat flour and grated coconut.
---
2 cups

Wheat Flour

½ cup

Grated Coconut
Salt, to taste
Water
---
Instructions
Dry roast wheat flour for a couple of minutes, stirring continuously. Remove and keep aside.
Dilute water with a little salt. Say half a teaspoon salt to one cup of water.
Add this water, little by little to the wheat flour to get a breadcrumbs consistency. You are only moistening the flour and not making a dough out of it. If any lumps is formed, pulse it in a food processor to remove any lumps.
Fill the pressure cooker or the puttu mould with ⅔rd of water.
In the cylindrical part, place the perforated lid at the bottom and fill a handful of grated coconut. Loosely fill the wheat mixture until half-full. Repeat the process.
Cover and cook for 5-7 minutes after the steam comes out from the top.
Remove and serve immediately with banana, chickpea curry, pappad, ghee and /or sugar.
Prep Time:

10 minutes

Cook Time:

10 minutes

Category:

Breakfast

Cuisine:

Kerala
That's all for now!
Have you had Puttu on your trip to Kerala? Have you tried making it at home? Let me know!
I hope you'll drop by tomorrow too.

My theme for the A to Z Challenge this year is '26 Kerala Dishes that have my heart', where I would share a multitude of vegetarian and non-vegetarian dishes from the Spice Capital of the World- Kerala!


Don't miss out on any new updates. Subscribe to my blog (find the subscription box on top).
Share and connect with me on social media.

Instagram | Twitter | Facebook | Pinterest
XOXO,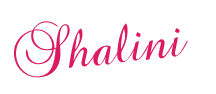 P. S: Do you want to treat yourself with some great book recommendations this Spring? Head over to my lifestyle blog where I would be sharing 26 books, authors and fictional characters that I love, loathe and tolerate.