Gulp down a chilled glass of fresh lime soda to quench the thirst on a hot day. Its refreshing combination of saltiness and sweetness keeps fatigue at bay!
It's raining cats and dogs here in Kerala, but it's pretty hot too. The first thing I do upon waking up is, make tonnes of fresh lime soda and store it in the refrigerator for the day. It is one thing which all four of us – Dad, Mom, my sister and I love to indulge in. Because yes, it keeps you cool, refreshed and hydrated – without excess sugar.
Take a sip of this Fresh Lime Soda and you can get an explosion of flavors inside your mouth. You get the tangy kick of lemon followed by a sharp zing of salt and sweet with bubbling delight.
This energizing drink is popular across the length and breadth of India. It is available in almost every cafe, restaurant or a streetside shop. You can find the use of roasted cumin when you go North. You can also opt for a lime soda with salt and/or sugar. But trust me, add them both and be ready for a celebration of flavors in your mouth! You can also choose to add ginger or mint for that zesty twist!
How to make Fresh Lime Soda – Kerala Style!
In Kerala, you can find those tiny shops along the road that serve you a chilled glass of lime soda. It's fascinating to watch how this beverage is prepared. They add sugar syrup to freshly squeezed lime in a tall glass, followed by crushed ice and salt. Usually, when you prepare at home you would add sugar instead of sugar syrup.
Here's how I make!
Print
Fresh Lime Soda
---
Prep Time:

0 hours

Cook Time:

0 hours

Total Time:

0 hours

Yield:

2

glasses

1

x
2

lemon

2

–

3

tablespoons of sugar

1/4 teaspoon

salt

1/2 cup

water

1/2 cup

soda
Ice cubes, lemon slices, mint leaves for garnish
---
Instructions
Cut and squeeze lemon to get lemon juice.
Add sugar, salt and water. Mix well. Alternatively, pulse it in your blender/mixie.
Strain to a serving glass and add soda water.
Add ice cubes and garnish with lemon slices and mint leaves.
Love it? You would want to pin it for later!
That's all for now! What's your version of Lime Soda? Let me know. I hope you'll drop by tomorrow too.
My theme for the A to Z Challenge this year is '26 Kerala Dishes that have my heart', where I would share a multitude of vegetarian and non-vegetarian dishes from the Spice Capital of the World- Kerala!

Don't miss out on any new updates. Subscribe to my blog (find the subscription box on top). Share and connect with me on social media. Instagram | Twitter | Facebook | Pinterest
XOXO,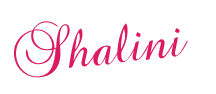 P. S: Do you want to treat yourself with some great book recommendations this Spring? Head over to my lifestyle blog where I would be sharing 26 books, authors and fictional characters that I love, loathe and tolerate.