I have a confession to make. And a good one at that. I loooove Indian Curries. Add coconut milk to it, that becomes undoubtedly my favorite. Blame it on my South-Indian genes, but that's my one true love.
I called up Mom a couple of days back to ask what I should be cooking for the letter I. I honestly didn't expect that she would come up with this recipe. All she said was to give it a shot.
I did and I absolutely adored it.
It is quite similar to the Kerala Chicken Stew. The fried shallots, along with a tinge of spices and coconut milk brings out the delicious flavour of the dish.
The aroma fills the kitchen and boy oh boy, you are surely in for a treat. And the beautiful color- that's from turmeric.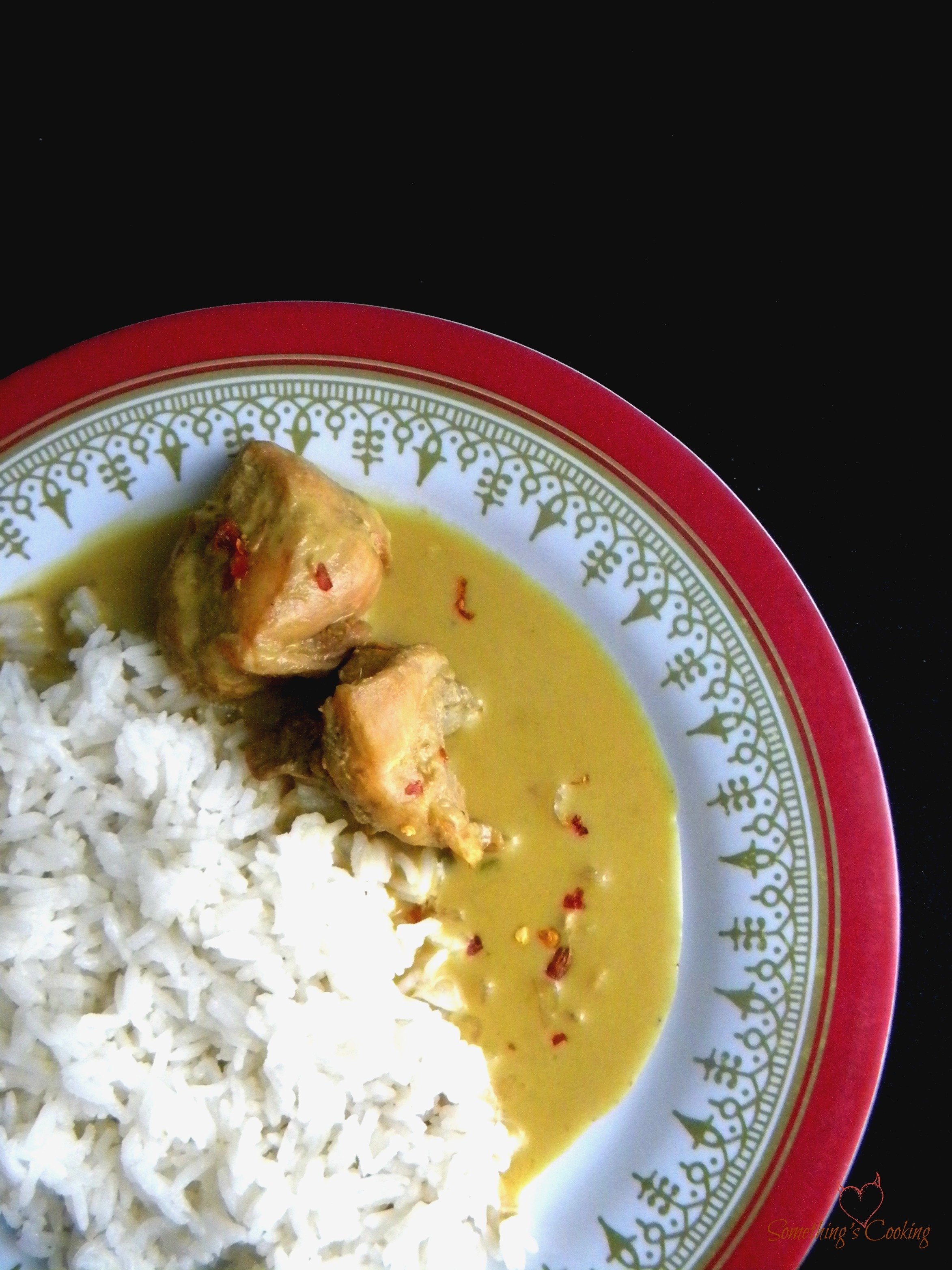 Print
Adapted from the March 2014 issue of Saveur Magazine
Grind together the ingredients mentioned under the category - To Grind.

In a non-stick skillet or iron pan, add oil. Once hot, add cinnamon sticks, lemongrass stalks, and lime leaves. Saute for about a minute.

Add the ground paste and saute for a couple of minutes.

Add chicken pieces and cook for a couple of minutes per side, until browned.

Add the thick coconut milk and water/stock. Mix well. Cover and cook in low heat for about 10-15 mins or until chicken is cooked through.

Add the thin coconut milk and cook for a few more minutes.