Jump to recipe
Thattukada Chicken Fry or Kozhi Porichathu is a popular Kerala Street Food where chicken pieces are marinated in spices and fried in coconut oil until perfection. This authentic Kerala Chicken Fry is easy to prepare and utilizes only the staple Indian pantry spices.
What is Thattukada?
Though not an authentic explanation, the word 'thattu' means 'eat' (in colloquial language that is) and 'kada' means shop. That's my version though. However, Thattukada are those little street food shops or roadside eateries in Kerala which serves delectable Kerala dishes.
If you've ever visited Kerala, you'd know of these shops which (mostly) are open only in the evenings through wee hours in the morning and whip out Porotta ( a kind of flatbread – as shown in the picture below), Beef Fry and Chicken fry amongst other Kerala foods.
| How to Make Beef Ularthiyathu or Kerala Style Beef Roast
The menu will be limited though. Prepared right in front of you, there is always an enigma associated with Thattukada dishes- because they are so daym delicious!
Thattu Dosa – the small thick dosas are also pretty famous and much sought after.
Here's a copycat recipe of the famous Thattukada Chicken Fry.
This is one of the recipes that I always make in my kitchen and I have no idea why I haven't shared the same with you in my six years of blogging. Nevertheless, here it is, and believe me when I say it is as close to the one you get in thattukadas.
This is also one of those recipes that my husband vouch for – he goes "Yum" when he tastes this every time. For me, there is no greater compliment than that.
Maybe, I should prepare this when I go home to my parents. I'd really love to see what my Dad thinks of this recipe. If he compliments, then it is a sure-shot winner!
What is Thattukada Chicken Fry?
As explained before, the chicken fry served in Thattukada is Thattukada chicken fry. But the taste is almost the same across all the thattukadas in the length and breadth of the state.
The chicken is marinated with basic Indian spices and is allowed to rest for a couple of hours.
Thattukadas open early in the evening and they usually marinate and refrigerate the chicken for 2-3 hours. The best part about eating in a thattukada or getting a takeaway is that almost always the food is prepared on the go.
The marinated chicken is deep fried in coconut oil and there you have it! Delicious, hot, and succulent chicken pieces topped with fried curry leaves, green chilies and chopped onion roundels on the side!
What does it taste like?
It's a mildly spicy chicken dish and the flavor comes from the coconut oil that is used to fry. Of course, the spices play a major role but the authentic taste of a Thattukada Chicken Fry comes when it is fried in coconut oil.
Can I Make Thattukada Style Chicken Fry in a Microwave?
Definitely.
I'd say skewer the marinated chicken pieces. Preheat the oven to 400F, the highest temperature.
Place the chicken pieces on the grill pan inside your microwave and cook till it is nicely grilled.
Baste with coconut oil and turn the pieces in between. This will help in keeping the meat moist during the cooking process and also retain a uniform color around the chicken pieces.
Can I Use Boneless Chicken for this Recipe?
Yes, you can use boneless chicken also for making Thattukada chicken fry. However, chicken with bone tastes a tad bit more delicious. Have a mix of both!
I Do Not Have the Time to Refrigerate After Marination. Will the Recipe Still Work?
Yes! When I prepared this recipe today I had only 15 minutes in hand to rest the chicken. The taste and flavor were not compromised (much!). But the longer you keep for marination, the better the taste. You may even refrigerate overnight.
Is the Recipe Too Spicy for Children?
This recipe is not ooh-aah spicy because I've only used Kashmiri Red Chili powder. So, you may please try and allow your kids to munch on these yummies.
Can I Shallow Fry Thattukada Special Chicken Fry on Stovetop?
Of course, yes. In fact, I've only shallow fried the chicken pieces in this recipe.
You might also like:
How to Make Thattukada Chicken Fry at Home – Kerala Street Food Style Kozhi Porichathu
This recipe is no rocket science! It is, indeed, a 1-2-3-4 step simple recipe with pantry staple spices.
Ingredients:
Chicken
Turmeric powder
Coriander powder
Kashmiri chilly powder
Garam masala powder
Red chili flakes
Rice powder
Ginger garlic paste
Curry leaves
Lemon juice
Green chilies
Salt, to taste
Coconut oil
Method:
Wash and clean chicken pieces.
Add all the ingredients except coconut oil in a bowl.
Marinate the chicken pieces and refrigerate for a couple of hours.
Fry in coconut oil, remove and serve hot!
A must-try for all chicken lovers!
Cooking Tips:
Coconut oil gives the authentic taste of a Thattukada Chicken Fry. So do not omit that if you can.
This recipe results in a (very) mildly spicy chicken fry. It is hence suitable for kids too. If, however, you like a spicy chicken fry, add a tablespoon of regular red chili powder too to marinate.
You may choose to shallow fry as I did. Deep frying is the traditional way though.
Fry in a medium-low heat so that the chicken is cooked from the inside as well. Cook in medium-high for a minute or so to get the nice char from the marinade. Flip the pieces and repeat the process.
That said, do not fry the chicken for a long period of time. The pieces will go dry and it will not be juicy and succulent anymore.
If you are using a mix of both boneless and chicken pieces with bone, try to batch them separately for frying. For instance, cook all the boneless pieces together and the latter together. This is because the cooking time varies for bone and boneless chicken. You may tend to dry out the boneless pieces while waiting for the latter to cook properly.
DO NOT discard the leftover marinade that settled down on the pan while frying. In fact, scrape it off and use it as a garnish and serve alongside. In Thattukadas, you get these scraped fried marinades in bulk and it tastes oh-so-delicious.
Thattukada Chicken Fry Recipe:
Thattukada Chicken Fry
Cuisine
Kerala/ South Indian
Ingredients
350gms Chicken
1/8 tsp Turmeric powder
1/2 tsp Coriander powder
1 tbsp Kashmiri chili powder
1/2 tsp Garam masala powder
1 tbsp Red chili flakes (or dry red chilies crushed)
1 tsp Rice flour
1.5 tbsp Ginger-Garlic paste
2 tbsp Lemon juice
2 tbsp Curry leaves, finely chopped
4 Green chilies, slit
Salt, to taste
Coconut oil, to fry
Total Time
2 hours, 30 minutes
Instructions
Wash and clean chicken pieces.
Add all the ingredients except coconut oil in a bowl.
Marinate the chicken pieces and refrigerate for a couple of hours.
Fry in coconut oil, remove and serve hot!
During these times of quarantine and lockdown, I believe, you'd be missing having these delicious dishes from thattukadas. I hope you try this recipe at home. If you do, don't forget to let me know how it turned out for you.
Like it? Pin it!
Did you make this recipe?
Tag me on Instagram @somethingis_cooking
Don't miss out on any new updates.
Subscribe to my blog (find the subscription box below and on top of the website).
Share and connect with me on social media.
Instagram | Twitter | Facebook | Pinterest | YouTube
Love love.
Stay safe!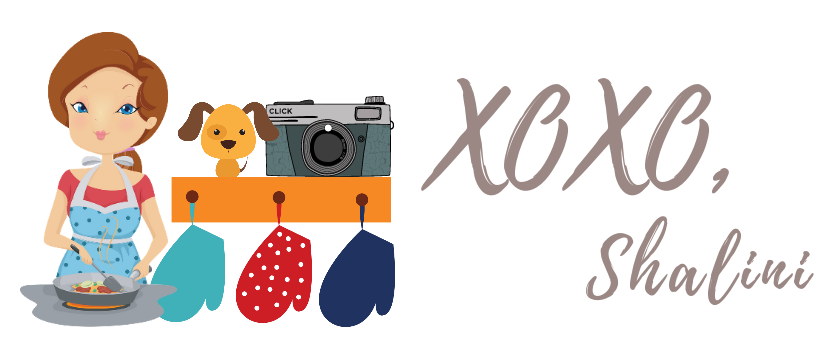 1,925 total views, 3 views today